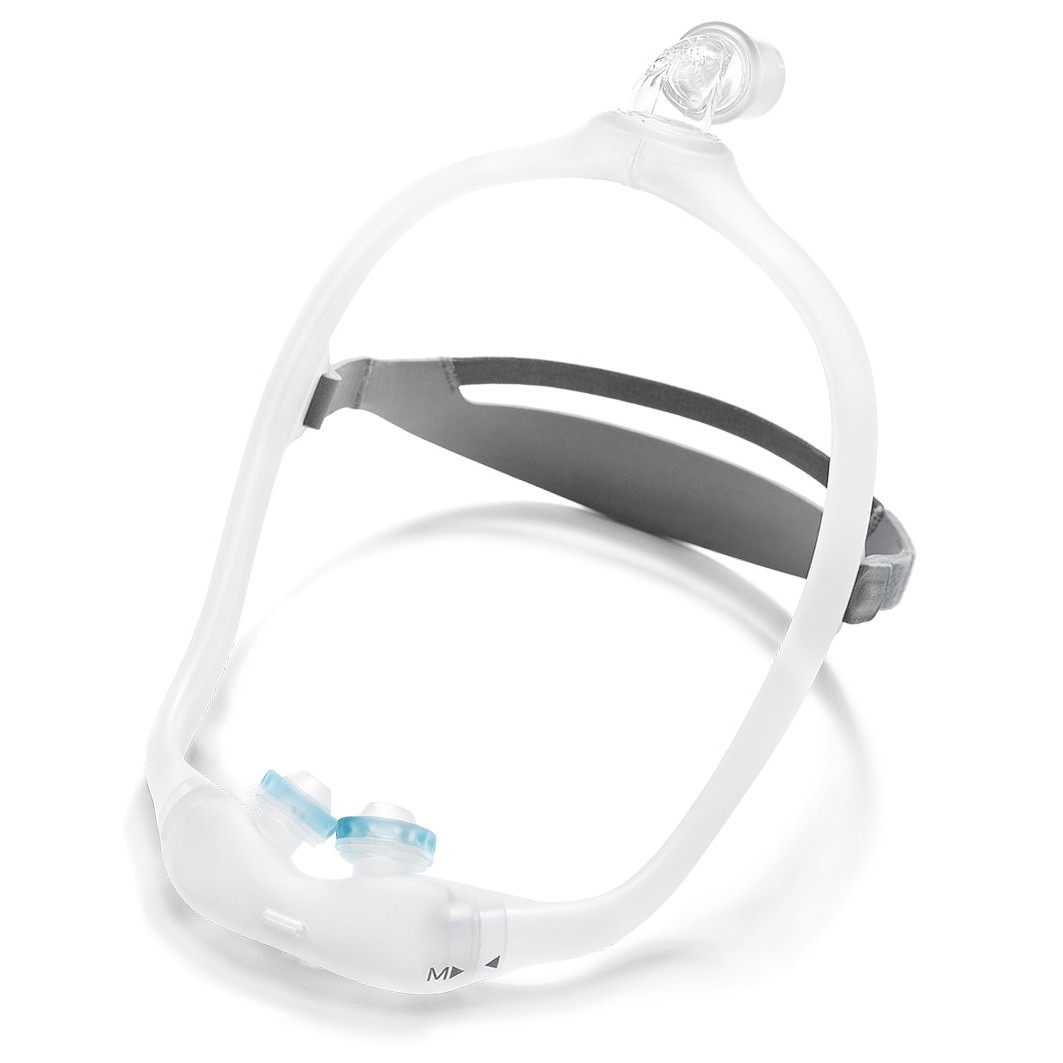 Dare to dream of a mask that fits the way you sleep with Philips Respironics DreamWear Nasal mask. Learn more today! View more
The DreamWear Nasal Mask is designed for comfort. Philips Respironics DreamWear's unique design offers many of the benefits of nasal and pillows masks to allow patients to have the best of both mask types. Patients can sleep like it's not even there.
Simply switch cushions without changing masks. Choosing the right mask is one of the most difficult jobs. DreamWear's design allows you to quickly and easily switch between full face, nasal and gel pillows cushions without changing masks.
In clinical trials, here's how users described the DreamWear Nasal Pillows mask as compared to their prescribed mask:
More freedom of movement1
More comfortable1
Easier to use1
Having a better fit1
Discover the DreamWear Difference
If your sleep isn't everything it could be because of your current sleep apnea therapy, dare to dream of a better way. Philips DreamWear system of CPAP masks7 are designed to help you get the most satisfying sleep possible.
Included in your package:
Mask, headgear, 1 nasal pillow in size small, medium or large, mask frame fabric sleeves
Specifications
| | |
| --- | --- |
| Length of the Small Frame | 19 in |
| Length of the Medium Frame | 20 in |
| Length of the Large Frame | 22 in |
| Mask Type | Nasal |
Soft silicone frame
Light, flexible material designed for comfort
Open field of vision
Wear glasses, read, and watch TV
No red marks*; leaves no marks on the bridge of the nose
Innovative under-the-nose design
Top-of-head tube connection; provides freedom of movement throughout the night
In-frame airflow; unique design allows airflow through the frame to help patients sleep comfortably
Interchangeable cushions; easily switch between full face, nasal and gel pillows cushions
May reduce the number of masks needed to set up a patient
Helps streamline the amount of inventory to be managed
Can increase efficiency by requiring education on only one mask