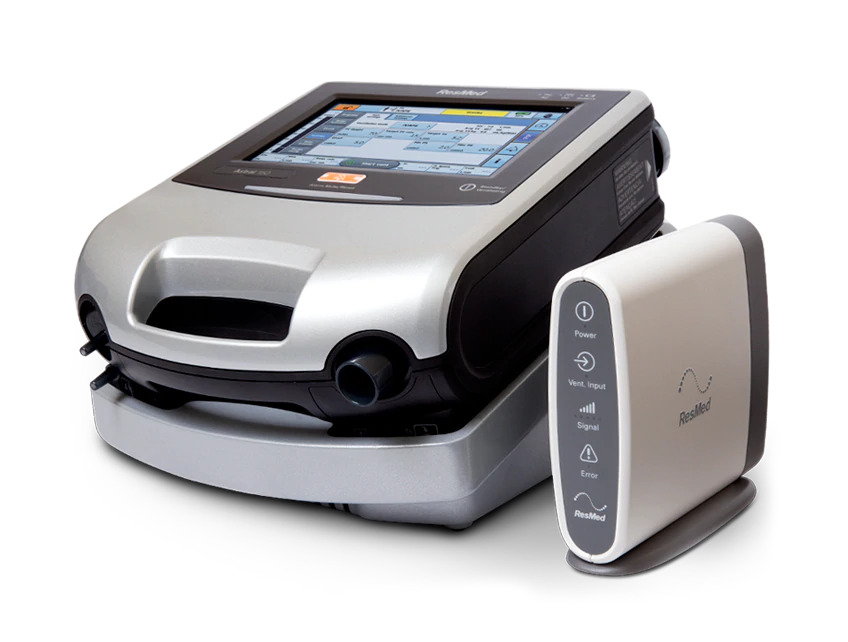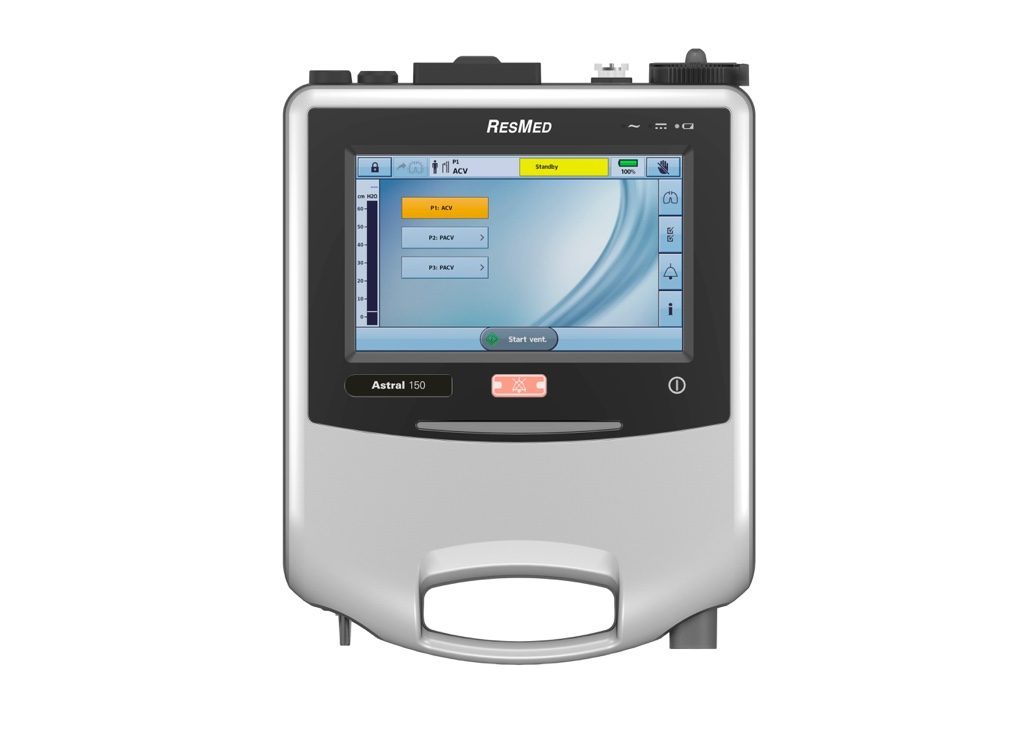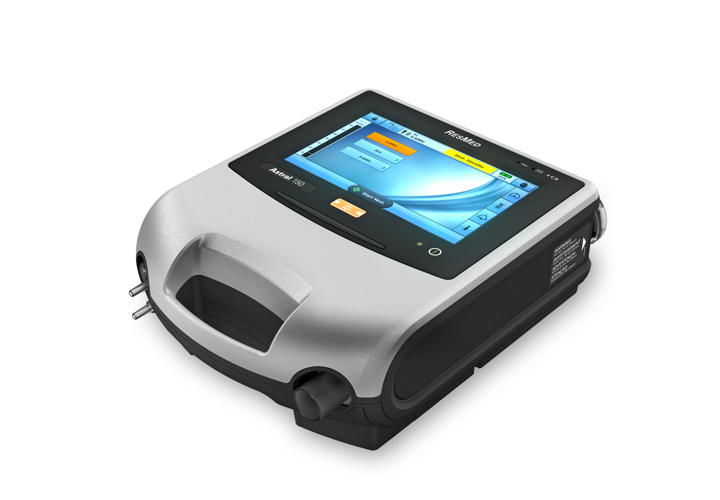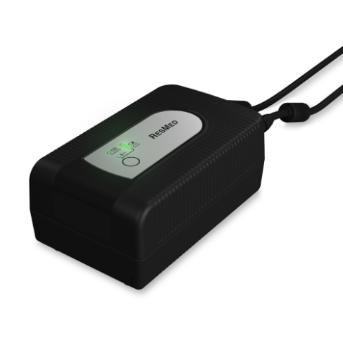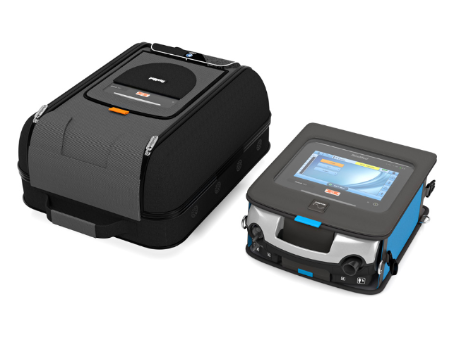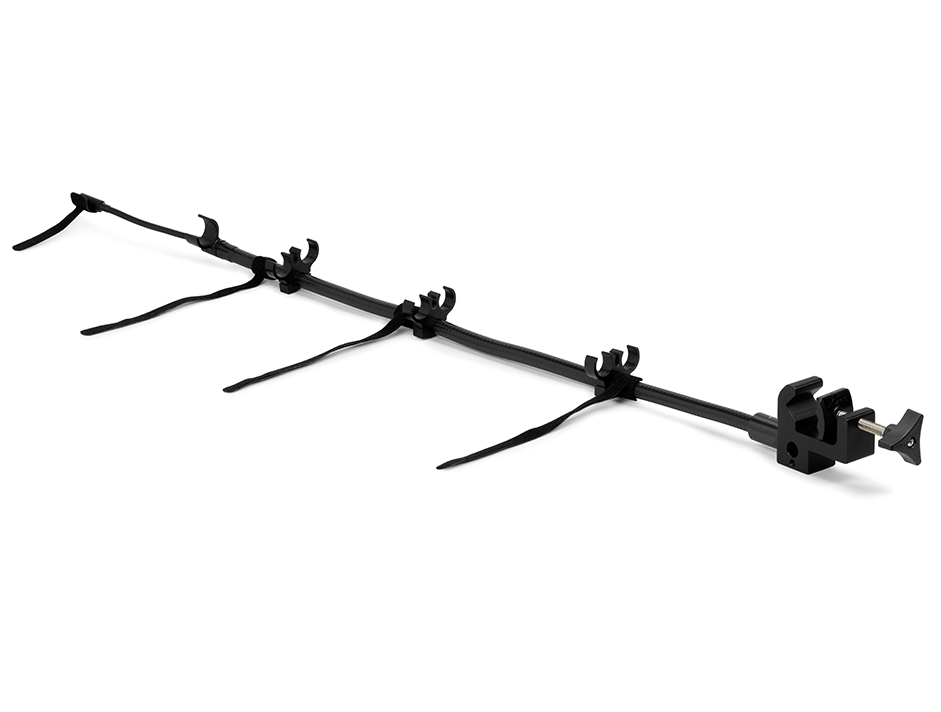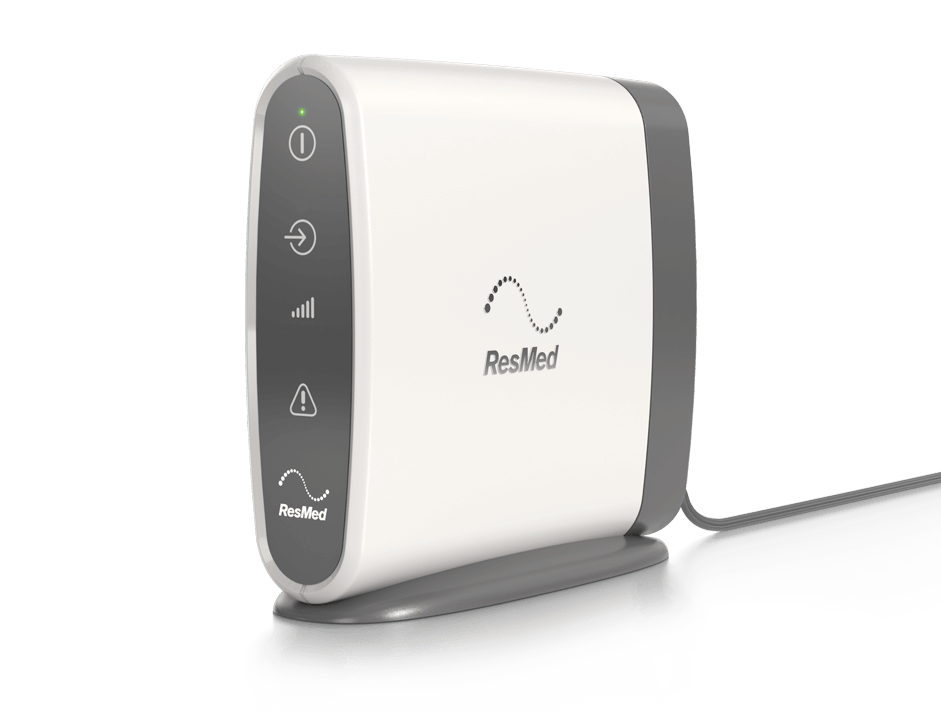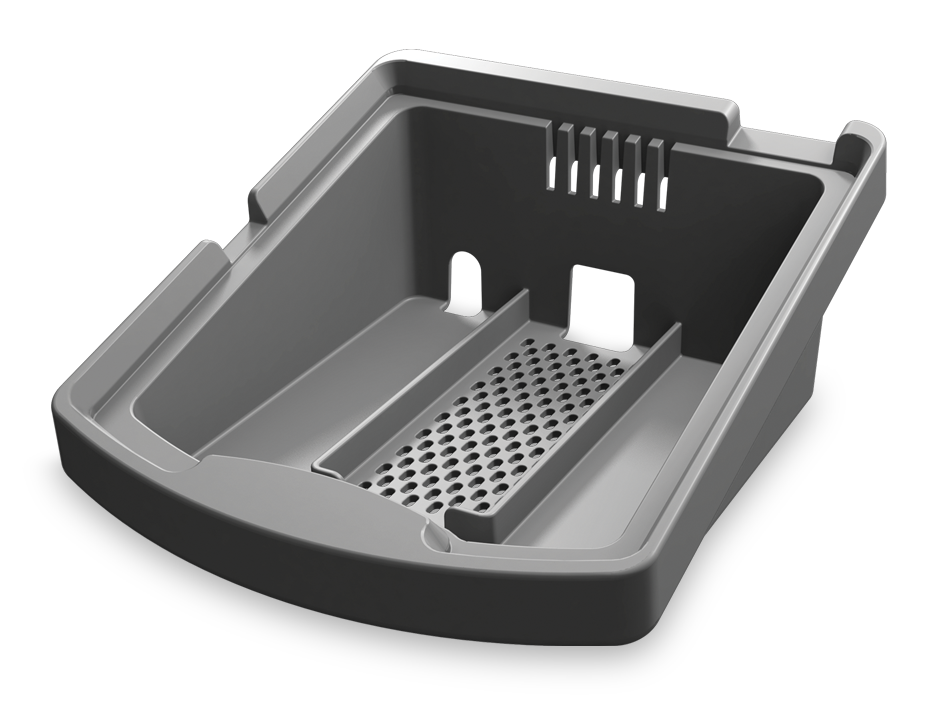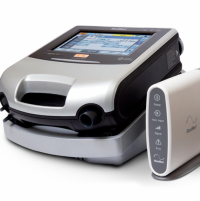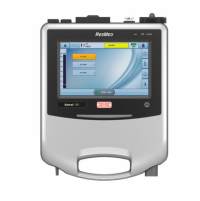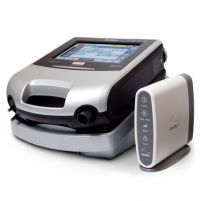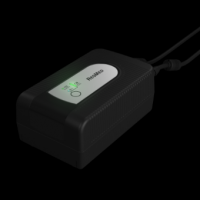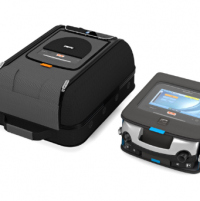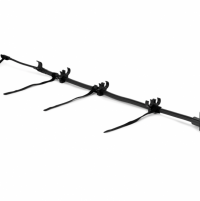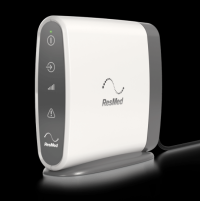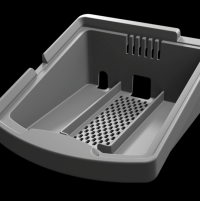 Our award-winning Astral ventilator range has been designed for greater freedom and mobility. It weighs only 7.1 lbs (3.2 kg), and thanks to the combination of its internal and external batteries, it's able to deliver an impressive 24-hour total run- View more
ResMed Astral™ 100 and Astral 150 provide personalized care every step of the way. With both invasive and non-invasive options, they offer a lightweight design, exceptional battery life and adaptive technologies to provide greater mobility and peace of mind.
At only 7 lbs, Astral is lighter than the market-leading life support ventilator 1

User-friendly menu and touch-screen big button features make it easy to operate
Quickly switch between mouthpiece or mask ventilation without changing adapters. Switch programs with just a few buttons.

Alarms notify caregivers and healthcare providers when a potential issue arises

Provides up to 8 hours of backup power.
For increased freedom, two external batteries can be combined for 16 hours of continuous power
The Astral Mobility bag fits device and essential accessories, while the Astral SlimFit bag holds an Astral ventilator for a more compact design.
Both bags feature a broad shoulder strap and transparent protective panel display to check therapy, alarms and programs.
Connects your Astral ventilator with our  remote monitoring system, ResMed AirView™. 3
Allows your physician and equipment provider to monitor your therapy and key data for early intervention.
Holds ventilation circuits and mouthpieces securely in the right position for therapy.
Offers full flexibility for easy adjustment but stays in place once set up on a bedside or wheelchair. 
Installation kit included for quick setup.
An ergonomic and convenient solution to place the Astral device on a bedside table.
Holds the device and external power supply at an inclined angle for convenient use and access.