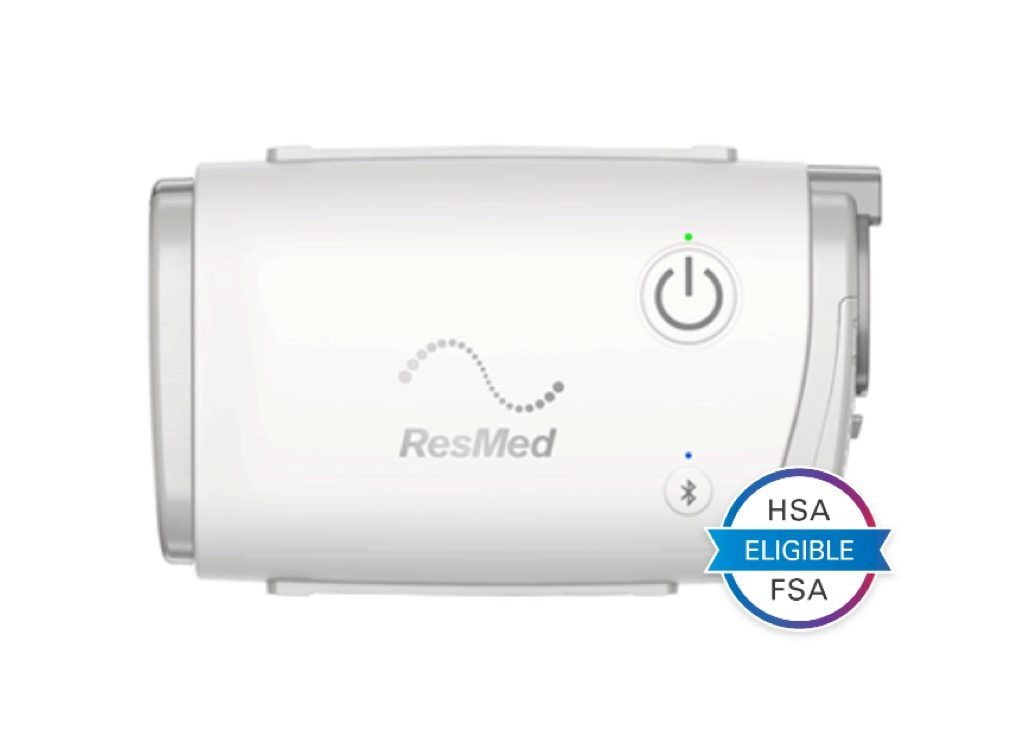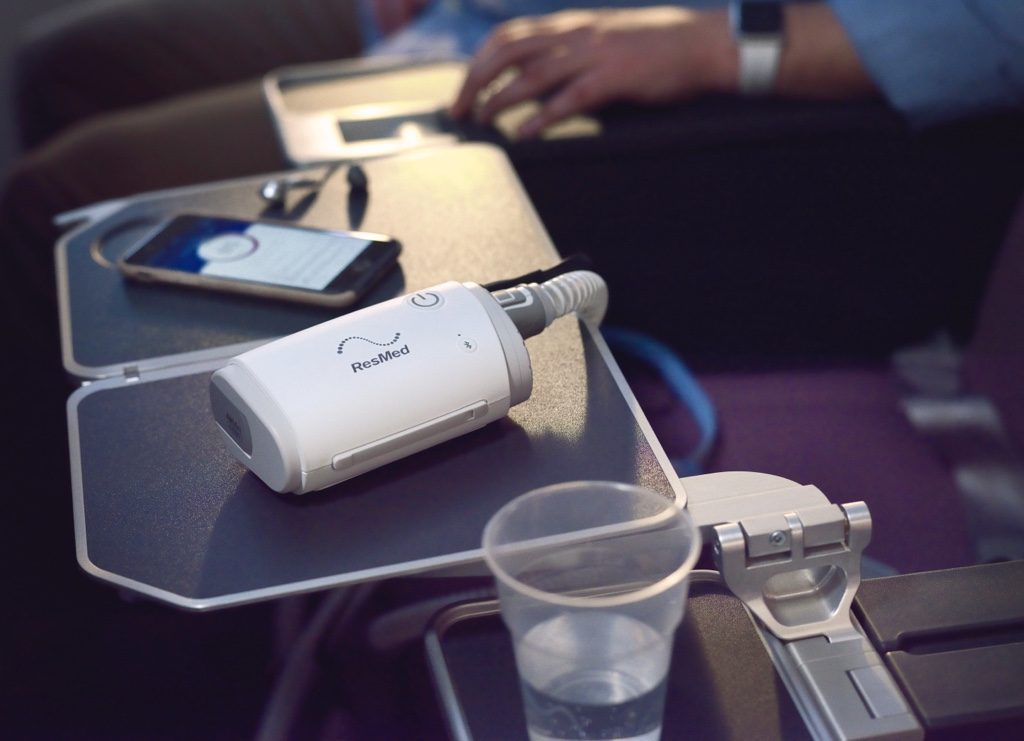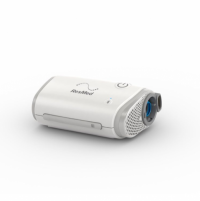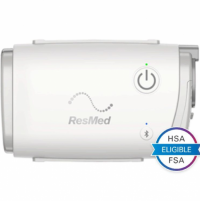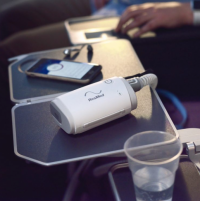 AirMini™ is the world's smallest CPAP at just 0.66 pounds (300 grams) and 5.4 x 3.3 x 2.0 inches. It comes with the same therapy modes as ResMed AirSense™ 10 bedside devices (CPAP, AutoSet™ and AutoSet™ for Her) and offers many of the same popular View more
Travel light and sleep well with AirMiniTM – a travel CPAP that will never slow you down. AirMini is tiny but still offers top quality therapy, waterless humidification and convenient control with the AirMini app.
Smallest portable CPAP on the market today.

AirMini includes three therapy modes: CPAP, AutoSet™ (APAP) and AutoSet for Her (APAP)

Designed to work with ResMed CPAP masks: AirFit™ P10 for AirMini, AirFit N20, AirFit F20, AirTouch™ F20 and AirFit F30.
Enjoy a waterless humidification system that delivers the comfort of humidity without the hassle of carrying distilled water everywhere. Humidification not available with full face masks.

Premium travel bag and accessories for therapy on the go.

Convenient control with the AirMini app on iOS and Android.™